The Facial every one is talking about…HydraFacial 
Your skin is most beautiful when it's healthy. By focusing on nourishment, restoration, and damage prevention, outward radiance naturally follows. The HydraFacial treatment promises to provide your skin with this and so much more.
What is the HydraFacial?
A special facial, which will leave your skin hydrated, plumped, glowing and healthier. Using advanced, patented vortex technology it is the only procedure which provides cleansing, exfoliation, hydration and antioxidant protection all in one go.
How does it work?
This clever treatment provides 5 main steps to provide a healthier looking skin by; cleansing & exfoliating, removal of dead skin cells, extraction of any debris and provide long lasting hydration and essential nutrients which helps rebuilds collagen levels.
The Steps!
CLEANSING & EXFOLIATION

---

Dead skin cells are gently exfoliated to reveal healthy, new skin whilst simultaneously, a serum containing lactic acid, glucosamine and many botanical extracts is delivered deeply to cleanse and nourish the skin.

BRIGHTENING AGENT ( Chemical peel)

---

This gentle glycolic and salicylic solution helps loosen debris from your pores ready for the extraction stage whilst brightening the appearance of the skin.

EXTRACTION

---

Effortless extractions provided by the vortex technology help to remove blackheads and draw out impurities in congested areas using a serum of natural salicylic acid and honey extract.

HYDRATION

---

HydraFacial Vortex-Fusion technology delivers a cocktail of hydrating hyaluronic acid and the most advanced and powerful antioxidants used to replenish the skin, leaving it hydrated, plumped.

REJUVENATION

---

Red, blue and infrared LED light is used to reduce redness, kill any bacteria and further stimulate collagen.  The light also supports the natural production of vitamin D, leaving your skin glowing and beautiful.
However the best bit is yet to come, once you have enjoyed your Hydrafacial you be able to see your satisfying pot. Throughout each stage of the treatment all your congestion, dead skin cells & impurities are vacuumed up by the machine and deposited in a pot. Its such a great feeling seeing all your skins debris in the pot and out of your skin!
Now Lets PERK it up….
Perk is the world's first hybrid facial to merge a professionally delivered exfoliating treatment that includes take-home products to enhance your skin's benefits. It's that simple. You get immediate results and long-lasting benefits that fit perfectly into your daily life. What can Perk do for you? Perk caters to your needs, whether you're in the mood to boost your lips, replenish your eyes, or give your skin that instant glow.
How does Perk work?
Perk uses a unique hybrid system with roller-flex technology to gently remove surface layer dead skin cells and impurities while delivering vital antioxidants. Pores are gently flexed as the roller ball embeds nutrients, ensuring absorption and revealing a fresh new you. The best part? You receive the same vial used in your treatment, so you take that refreshing serum with you wherever you go.
What Can Perk Treat?
FACE
---
Works double-time by gently cleansing and replenishing skin with potent antioxidants to reveal a gorgeous, healthy glow.
*Perfect thats the skin sorted, all hydrated and ready to go!*
LIPS
---
Get smooth and perfectly primed lips with key ingredients such as peppermint oil and peony extract that lightly plump your pout.*
*Finally that dry, chapped lip is now replenished*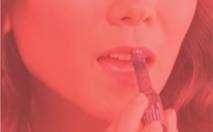 EYES
---
Awakens the delicate eye area with energizing green tea extract and citric acid, a natural skin brightener.
* Wow, what late nights?*
What else should I know?
There is so much more you should know however, the most important thing is; this facial is subtitle for all skin types & you wont be disappointed!! Book Here .
Heres a peak of what to expect when you book your HydraFacial or Perk treatment…