Last year, the skincare industry made some great advances in terms of new technologies, ingredients and product efficiency and this year we believe there will be more exciting and interesting developments.
Here, is our predictions of what you will be seeing within the mainstream skincare industry in 2017…………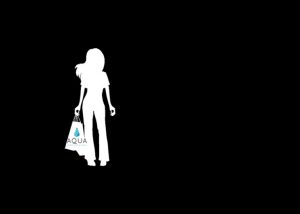 The Savvy Shopper
Consumers and clients are becoming extremely more aware of what skincare ingredients should be in the products they purchase,  together with greater knowledge of how these ingredients will effect the overall health of their skin.  We are certainly seeing this within our clinic.  Gone are the days when major brands can invent some fancy pants name for an ingredient no-one has heard of before and blindly expect the customer to nod their heads in approval.  Understanding of skincare and skin health in relation to active ingredients and product delivery systems will ensure that brands have to work much harder and smarter to convince clients that they need it,  it will no doubt have a beneficial effect on the grade, percentage and quality of the ingredients used.  All good news.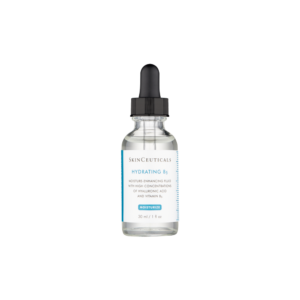 2.  Plumping & Hydration
Hyaluronic Acid in skincare is not a new ingredient by any means.  Hyaluronic Acid can hold it's weight x1000 of water and has a small molecular structure, allowing for easy penetration into the skin.   This year, there will be a strong focus on plumping and hydrating your skin.  Dewy, radiant and well nourished skin will be a key focus so expect this ingredient to appear more and more.
3.  Sheet Masks
These have definitely grown in popularity over the past year, thanks to the major influences from K-beauty (Korean Skincare).  They are quick, easy and mess-free whilst delivering a whole host of ingredients to your skin to tackle a wide range of skin conditions and concerns.   This doesn't show any sign of slowing down but expect more developments within this area.  The range is getting wider – cotton mask, bio-cellulose (fermented coconut), kelp masks and more recently Clay Masks – we already stock these.  But expect to see dry sheet masks, lace masks and charcoal masks make an entrance onto the market.
4.  Korean Skincare
The momentum of embracing Korean Skincare (or K-Beauty) will still be growing within 2017.  Western brands will still look towards developments from Asian skincare companies to influence their product research and new line launches.  2016 saw major mainstream cosmetic and skincare brands introducing the cushion foundation, essences, sheet masks & double cleansing products which were all first developed by K-Beauty brands.  This year, we believe that there will be a growth amongst K-Beauty ingredients within skincare – snail slime (yes – you read that right!) – for tightening and firming, Yuza – a citrus fruit which has a very high concentration of Vitamin C (an excellent anti-oxidant), Bamboo – a natural humectant which will draw moisture to the skin and Birch Water – very hydrating and plumping.
K-Beauty will also lead the trend for consumer's desire to experience more textures and innovative concepts from their products.  Bubble masks (they react to oxygen) and cleansing balls which are coloured to target skin concerns – balls of cleansers which react when in contact with your skin or water are but a few that we could expect to see.
5.  Probiotic Skincare
We all seem to understand that ingesting probiotics can be great at maintaining a healthy gut – it creates a healthy balance of bacteria and with this knowledge, we think that there will be a growth of topical probiotics within skincare.  Fusing probiotic technology into products will, effectively, super charge them and help to establish a balance for your skin's health.
6.  Facial Oils
These have made their presence know in the skincare market in a much bigger way this year.  The popularity of this diverse product will not change but technology and "active" ingredients could see this product evolving and we get a more grown up version that will offer a treatment for a range of skin conditions. The incorporation of Retinoids, peptides and stable vitamins will be the next generation of facial oils.  Plus…….
Move over coconut oil as there is a new kid in town – Jojoba Oil.  Jojoba Oil is very similar to the oil which our skin naturally produces so it has the ability to "trick" our skin into thinking that it has produced enough oil, therefore stopping our skin from over producing sebum which can cause acne and blemishes.
Finally, one ingredient that will be taking centre stage in 2017 is Charcoal.  Active Charcoal acts like a hoover for all the dirt and oil within your skin whilst tightening and firming your complexion helping to reduce the appearance of pores.
Listed below SHOP some of the products which we have mentioned:
Hyaluronic Acid – B5 Serum HERE
Click HERE to read our list of Beauty Trends which should stay firmly in 2016!