Whats New???
Medik8 have launched a new product called Blemish Control Pads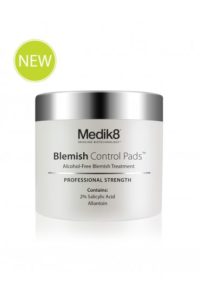 Is This Product for me ?
Blemish Control Pads best suit clients who suffer with problematic skin, helping to unclog pores fight break outs & prevent future problems. The Blemish Pads can also be used on sensitive skin too.
Why should i try these? 
Unlike traditional blemish treatments, the control pads are completely free from alcohol and contain the maximum strength of 2% salicylic acid to unclog pores and exfoliate skin. The pads have had added ingredients with anti-inflammatory and hydrating properties to effectively condition the skin without discomfort. The soft cotton pads turn what is traditionally a harsh, unpleasant product into a mild yet super effective treatment to improve problematic skin, prevent future breakouts and blackheads.
What are the benefits of using these pads?
Absorbs excess sebum and draws out impurities
 Refines skin texture without drying it out
Alcohol-free formula promotes clearer skin and prevents future breakouts without causing any dryness
Ultra soft textured cotton pads
Helps soothe skin inflammation
Key Ingredients: 
2% Salicylic acid – Unclogs and exfoliates inside pores as well as the surface of the skin. Salicylic acid breaks up cells which stick together, promoting dead skin cell removal and balances sebum secretion.
Allantoin – Promotes healing and soothes skin inflammation.
Glycerin – One of the natural moisturising factors of the skin. Glycerin helps maintain skin hydration and contributes to enhancing the skin's natural barrier function.
Kaolin – to draw out impurities
Willow Bark Extract – a BHA that is a natural exfoliant and is used in many acne treatments because of its ability to help skin shed dead cells and clear pores; it can also stimulate new cell formation.
How to use pads:
Use in the morning and/or in the evening on a thoroughly cleansed skin.
Gently wipe 1 pad all over the face or specific area, avoiding the delicate skin around the eyes.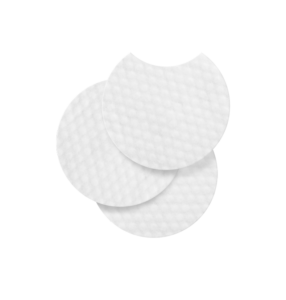 Allow to dry and then follow with your regular serum and moisturiser with sun protection during the day. For best results, use twice daily.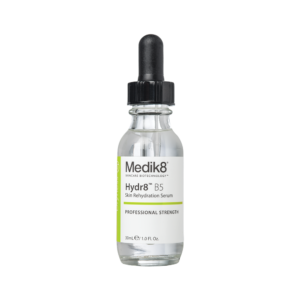 Enjoy your new product! x