Perk- On Promotion this January!
Are you feeling a little meh? Has the January blues got to you?
After the festive season we can all feel a little low, the scales are 'broken' and are adding extra numbers to your weight, your eyes are dark & puffy from too many late nights, your skin is crying for hydration because we have had 1 to many and your lips have become dry & cracked from the cold weather. January all in all is pretty depressing- wouldn't you say?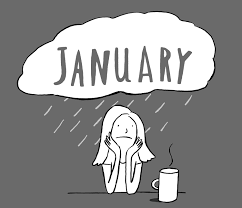 Lets turn that frown upside down… Lets 'Perk' up your January & 2017, with our latest arrival known as Perk!
Perk is the world's first hybrid facial to merge a professionally delivered exfoliating treatment that includes take-home products to enhance your skin's benefits. It's that simple. You get immediate results and long-lasting benefits that fit perfectly into your daily life. What can Perk do for you? Perk caters to your needs, whether you're in the mood to boost your lips, replenish your eyes, or give your skin that instant glow.
How does Perk work?
Perk uses a unique hybrid system with roller-flex technology to gently remove surface layer dead skin cells and impurities while delivering vital antioxidants. Pores are gently flexed as the roller ball embeds nutrients, ensuring absorption and revealing a fresh new you. The best part? You receive the same vial used in your treatment, so you take that refreshing serum with you wherever you go.
What Can Perk Treat?
Face- Works double-time by gently cleansing and replenishing skin with potent antioxidants to reveal a gorgeous, healthy glow.
*Perfect thats the skin sorted, all hydrated and ready to go!*
Lips- Get smooth and perfectly primed lips with key ingredients such as peppermint oil and peony extract that lightly plump your pout.*
*Finally that dry, chapped lip is now replenished*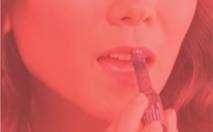 Eyes- Awakens the delicate eye area with energizing green tea extract and citric acid, a natural skin brightener.
* Wow, what late nights?*
You may have already discovered we have taken care of 3 out of the 4 January Blues, unfortunately Perk can not minimize  the numbers on the scales, however when you look good you feel good…
What else should I know about Perk?
There is so much more you should know however these are my 3 top pointers;
This is more than a treatment, much more. After you have your first application in salon, you have the rest of the product vial to take home and use over 30 days, before returning to be 'perked' up again by us.
Perk was discovered by the makers of HydraFacial. Making Perk the perfect addition to your HydraFacial. You can now book your favourite facial (HydraFacial)  and 'Perk' it up with a lip or eye treatment.
Number 3 is my Favourite … It's on an introductory offer this month at Aqua!!!
So if you fancy a 'Perk' me up this month we have the perfect answer-  Perk, Also known as a liquid exfoliation!
Book yours today before the promotion ends!
Aqua x