Cleansing is one of the most important elements in a skincare routine to concentrate on – there is absolutely no point spending a fortune or applying amazing serums, oils and moisturisers to a skin surface that is not clean and balanced. It's like starting to paint a picture on a dirty canvas!
When doing consultations in clinic or offering advice to clients our first question will always be "What is your current cleansing routine?' – More often than not this will signpost us to the problem and a plan for a starting point.
There are a whole variety of different cleansers on the market and it can be difficult knowing where to begin and select the right one for your skin type and concern.
Key Points:
Single Cleanse in the morning 
Double Cleanse at night – First cleanse to remove make-up, SPF, dirt, pollutants, impurities and oil and second cleanse to concentrate on targeting skin concerns and conditions.
DO NOT use facial wipes…… EVER!  They will not remove anything just merely smear it around your face and coat the skin in a film of preservatives and other nasties.
Luke warm water – not in the shower if you have the water temperature the equivalent to an Icelandic geyser.
Cleanse with a flannel or Microfibre cloth – not a fan of muslin face cloths as when they are wet they don't seem to effectively remove the product from the skin, but if you like them then use them. Choose a white cloth or flannel – nothing more satisfying that seeing the dirt on the cloth instead of your skin. 
A facial massage when you cleanse – enjoy it – take 10p size amount of cleanser and rub between your finger tips then apply to the skin – do not rub the cleanser vigorously between the palms of your hands – this will only result in your hands being super clean and not your face.
There is no need to dry your face after your have cleansed.  If you have used a cloth, your skin will be damp (perfect base for the next step) and not sopping wet.  
Options for 1st Cleanse:
Medik8 Lipid Balancing Cleansing Oil
Medik8 Cream Cream
Medik8 Micellar Mousse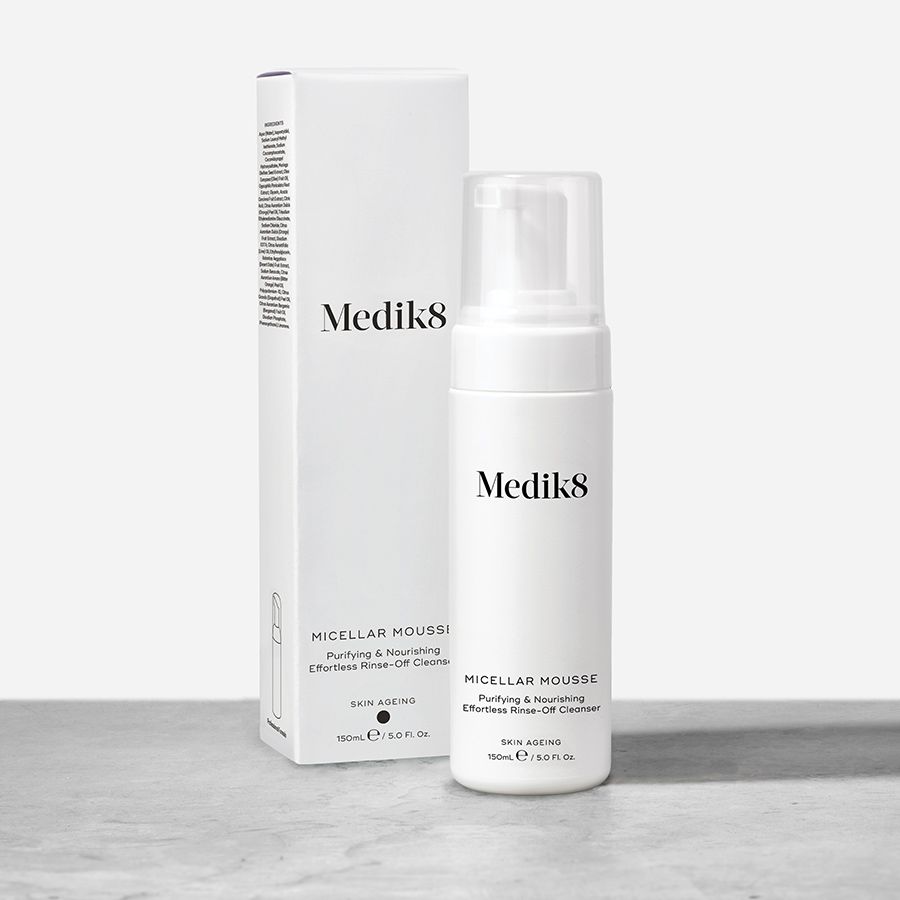 Medik8 Gentle Cleanser
SkinCeuticals Gentle Cleanse
Murad PreBiotic 4 in 1 Multi Cleanser
Obagi Gentle Cleanser