Aqua's Christmas Countdown…
Wahoo it's that time of year again. Christmas lights are all around, the Christmas tree can be put up (in my house anyway), Christmas adverts & songs are being played, elf on the shelf is being moved around to encourage the kids to behave & every morning throughout December we are allowed to have a bite of chocolate before our day commences…
This year we thought we would add to the list of amazing things to happen during the month of December with our very own countdown calendar. 21 must have products will be made available for you, i know, i know- an advent calendar is normally 24 days, however for postage reason we have to finish up on the 21st!
So here's how it works:
*Every day from the 1st December we will be posting a product on our website for an amazing price. The product will only be discounted for that day & online only .
*In some cases we may have limited stock, once stock has gone we are unable to get our little mitts on any more due to it being the festive season. So be quick!
*Updates will be posted daily on Facebook & changed on our  website homepage
I'll give you a sneaky heads up- shhhhhh- a couple of the days you can get your hands on our Christmas gift sets, the amazing StarSkin masks & best of all Aqua's gift set. Question is which day will they be on? Keep your eyes out every morning to make sure you don't miss out.
MERRY CHRISTMAS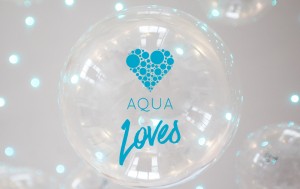 xxxx